KISS Racks
These racks are designed to fit inside the tubes on the back of all target posts. The standard post that is included with all T Series Targets and DT6 Dueling tree and has two tubes which allows for both racks to be installed. The T2 and T4 Targets have only one tube.  Simply drop one rack into each tube, and then hang up to two gongs per rack. The weight of the gong will keep the rack in place. No Tools or hardware required. Sold only as a set of two. Product is powder coated black.

***NOTE*** When buying or using gongs for the KISS Racks it is recommended that you use the same size gong on each side of each rack. This means that if you want to use both 6" and 9" gongs you'll want to buy two of each and put two 6" on the same rack and two 9" on the same rack (as seen in the below picture). Using a larger gong on one side will cause the rack to sit uneven. Racks are not armored and may bend or break if hit. They are made from Cold Rolled Steel and may be re-straightened multiple times without cracking.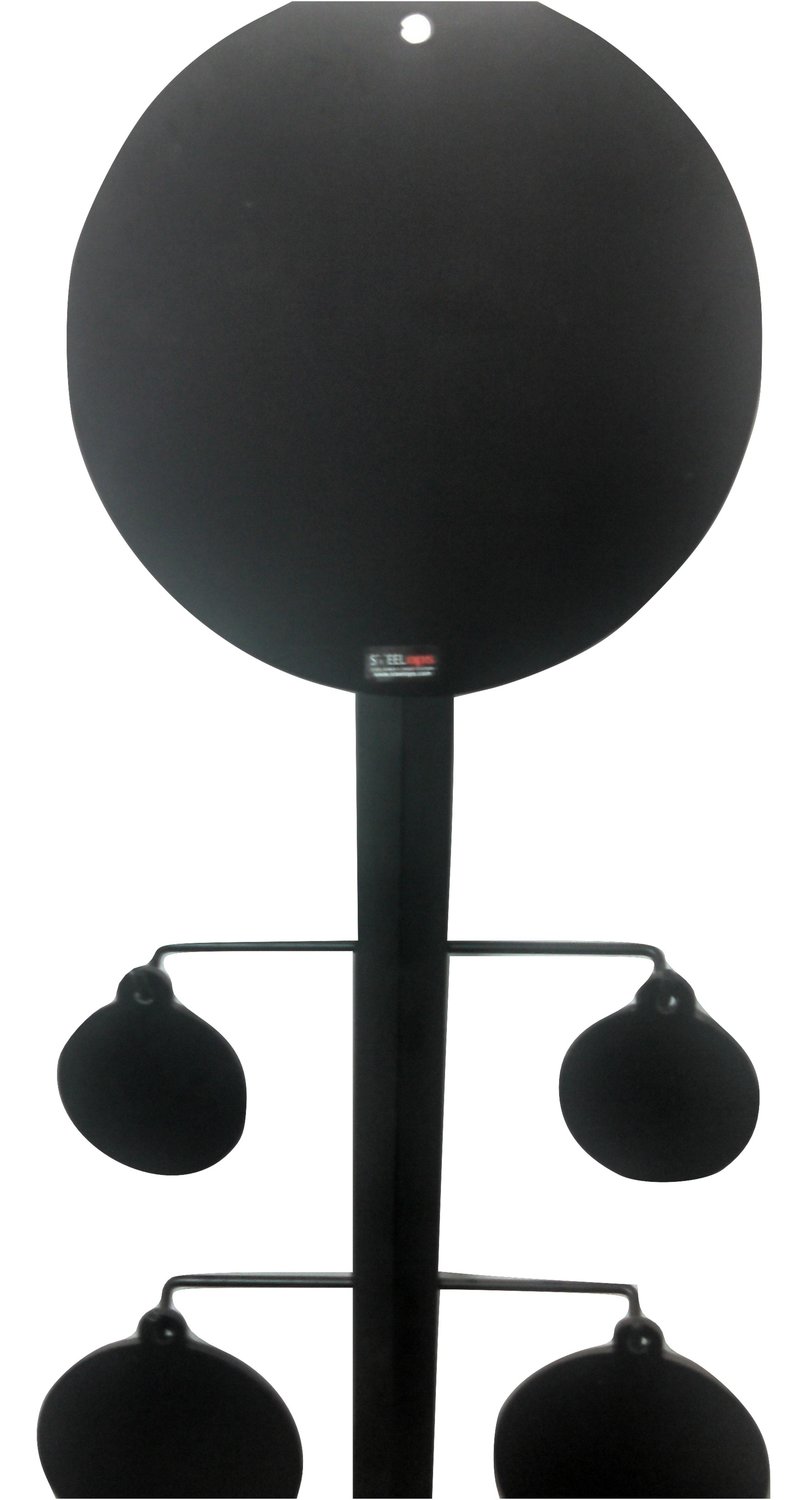 SPECIFICATIONS

3/8" Cold Rolled Solid Steel Rod

16" Long, 3" Wide, 3" Tall 
Installs into post with no tools or hardware, uses the weight of the target to stay in place.

​All Steel Ops target posts come with one or two tubes for these brackets
Reviews